A complete creative journey; from the concept behind this private club through it's design, launch and beyond.
Blood & Sand is a new breed of social club featuring a members bar and restaurant; it was conceived as a laboratory for creativity. Boldness, innovation, and a passion for extraordinary service drive a team who strive to surprise and delight the palette with some of the most exciting food and drink in the country. As a private establishment they can offer guests a unique experience; it's a place to meet new people and be greeted like an old friend, talk to the chef, bartenders and waiters, explore ones palette and learn new things.
As part-owners, Playground was intimately involved with everything from the research, concept development and business model to the branding, marketing materials and interior design. We wanted the visual identity to reflect opulence, extravagance and evoke a time when service and tradition were carefully honored. The welcome letter which included rules of conduct, was hand-set and letter-pressed. The website included membership application, daily menus and password protected members area for reservations and requests. Playground worked closely with the architect to select finishes and fixtures, while also designing features such as the the hanging window wall, vertical gardens and wainscoting.
Creative Director: Rob Fieldhouse
Creative Director: Lee Robinson
Managing Partner: TJ Vytlacil
Managing Partner: Adam Frager
Architect: Joe Davidson
Photos: Katy Corea
Video: Tangent Mind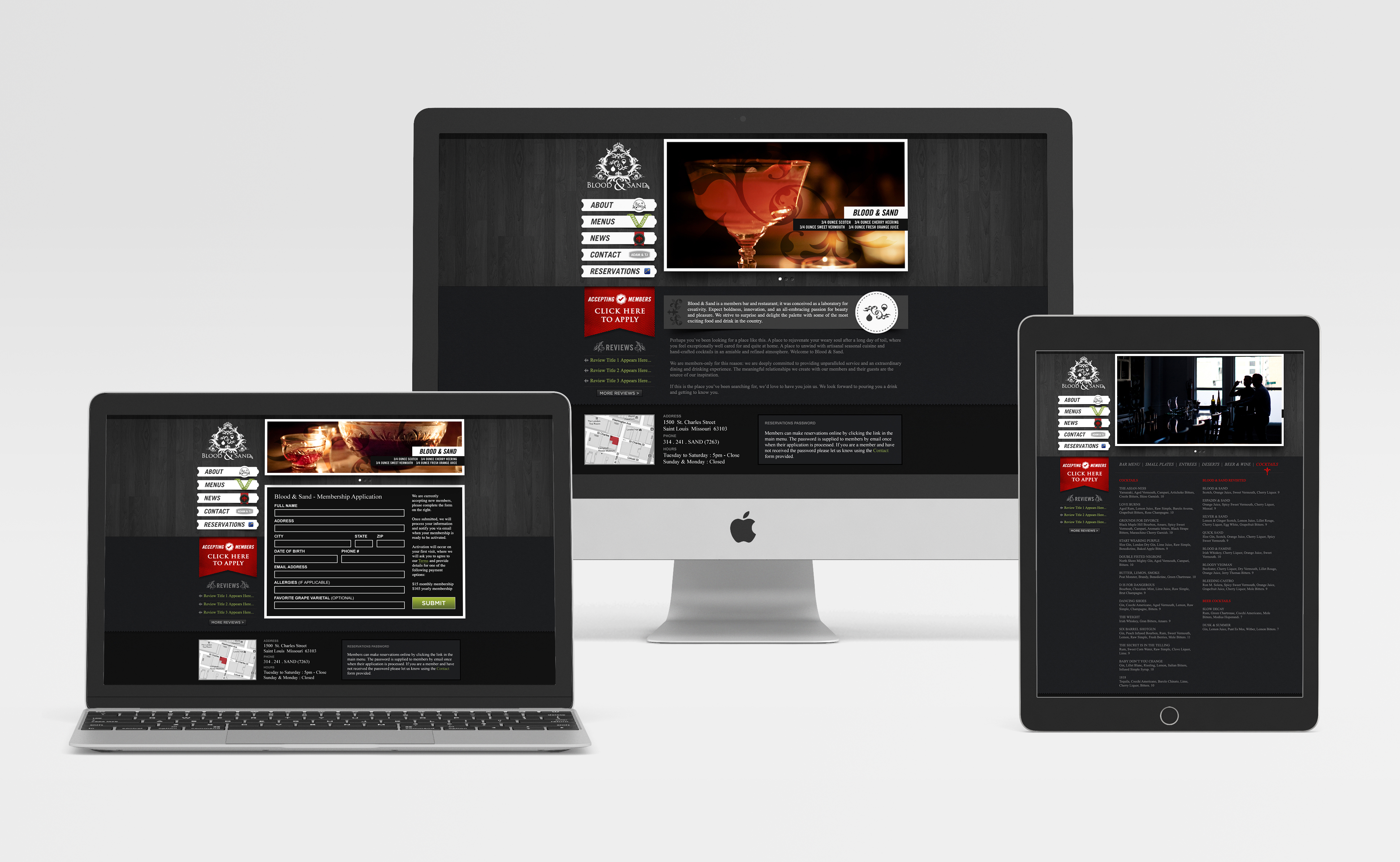 Blood & Sand
A CLASSIC SCOTCH BASED COCKTAIL
3/4 oz Blood Orange Juice, 3/4 oz Sweet Vermouth, 3/4 oz Cherry Heering, 3/4 oz Scotch
Blood & Sand is also a 1922 silent movie about a Spanish matador, starring Rudolph Valentino. Lee Robinson of Playground painted two movie posters that were hung in the restaurant.